August Updates: Enhancing Your Workflow with Edara's Latest Features
2 Reading minutes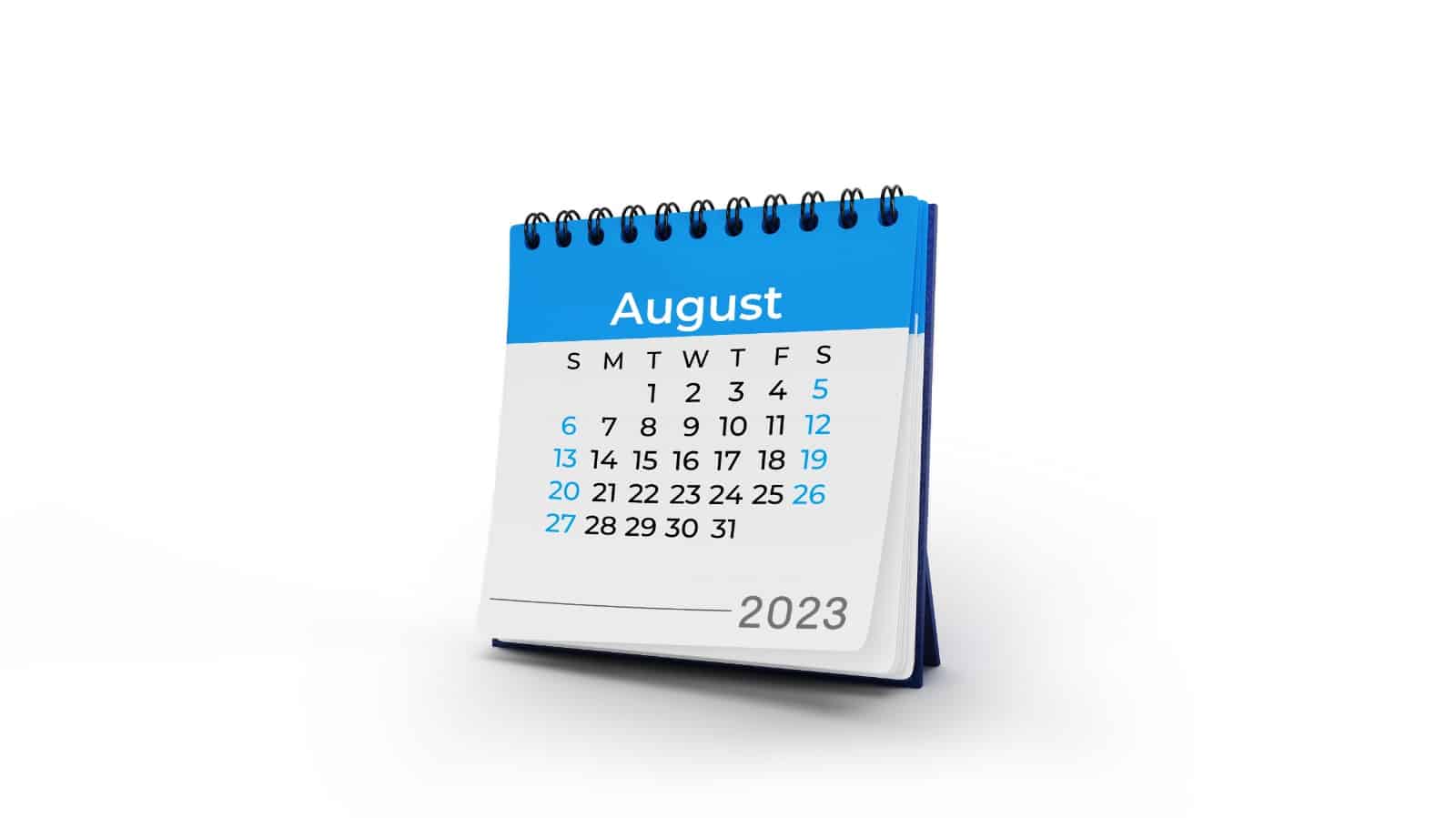 New features that meet your needs and improve your workflow.
We've added several updates to the point of sale system in August 2023, such as Products' bulk edit, customizing the sales order layout, default payment method, and introducing multiple units of measure, along with more features. Stay tuned to learn more about the details.
Bulk Products Editing
If you deal with a large number of products and need to edit their data, you no longer have to edit each product individually!
With this update, you can export the products you want to edit in an Excel file, make the necessary changes, and then upload the file back into "Edara", which will save a lot of time and effort.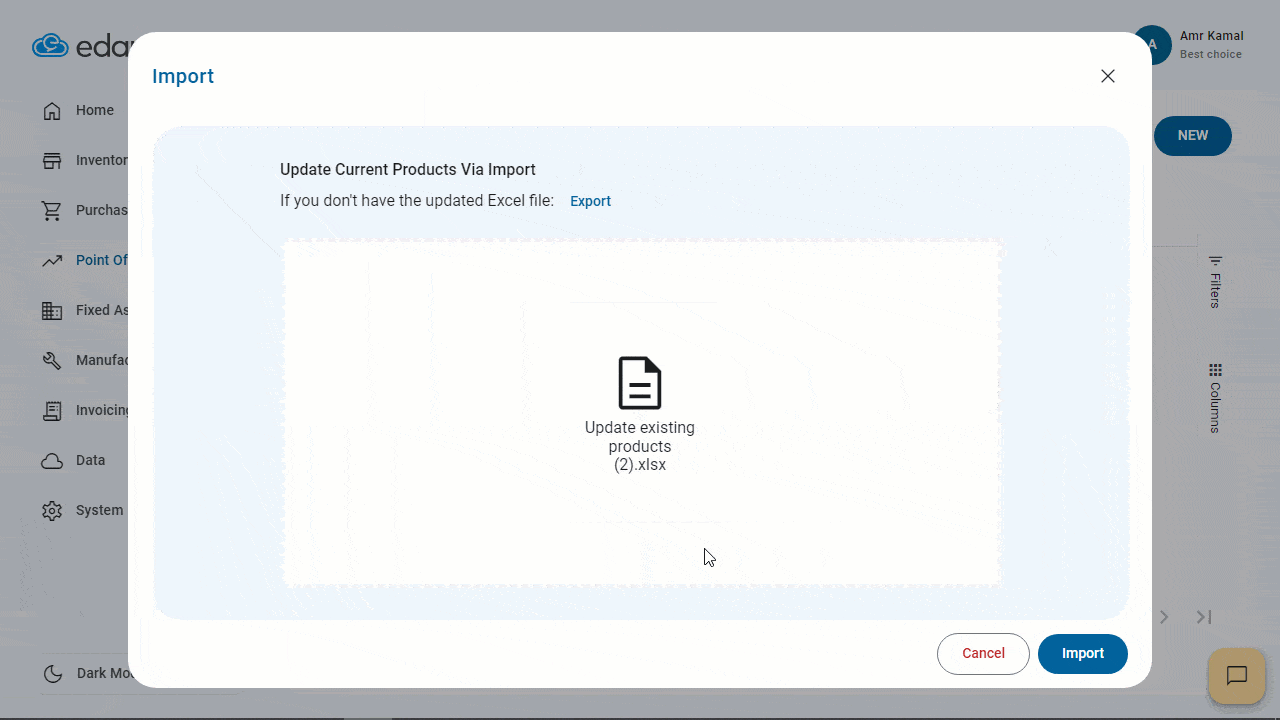 Customizing Product Display at the Point of Sale
Through this feature, you can customize the way products are displayed at the point of sale, either as cards showing product images or as a table without product images, providing more customization options.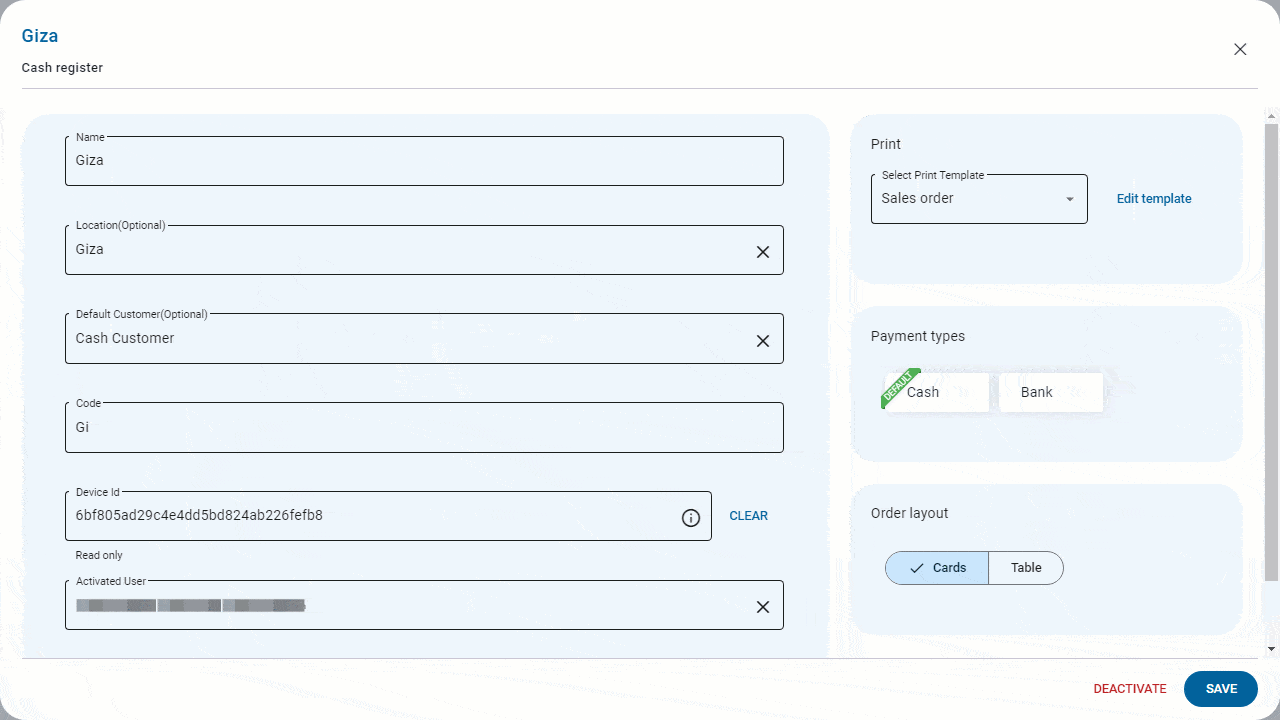 Setting the default payment method for each point of sale
This feature allows you to specify the default payment method, whether it's a bank or cash, to reduce human errors and ensure that payment transactions are processed correctly.
You can configure different settings for each point of sale based on its specific needs.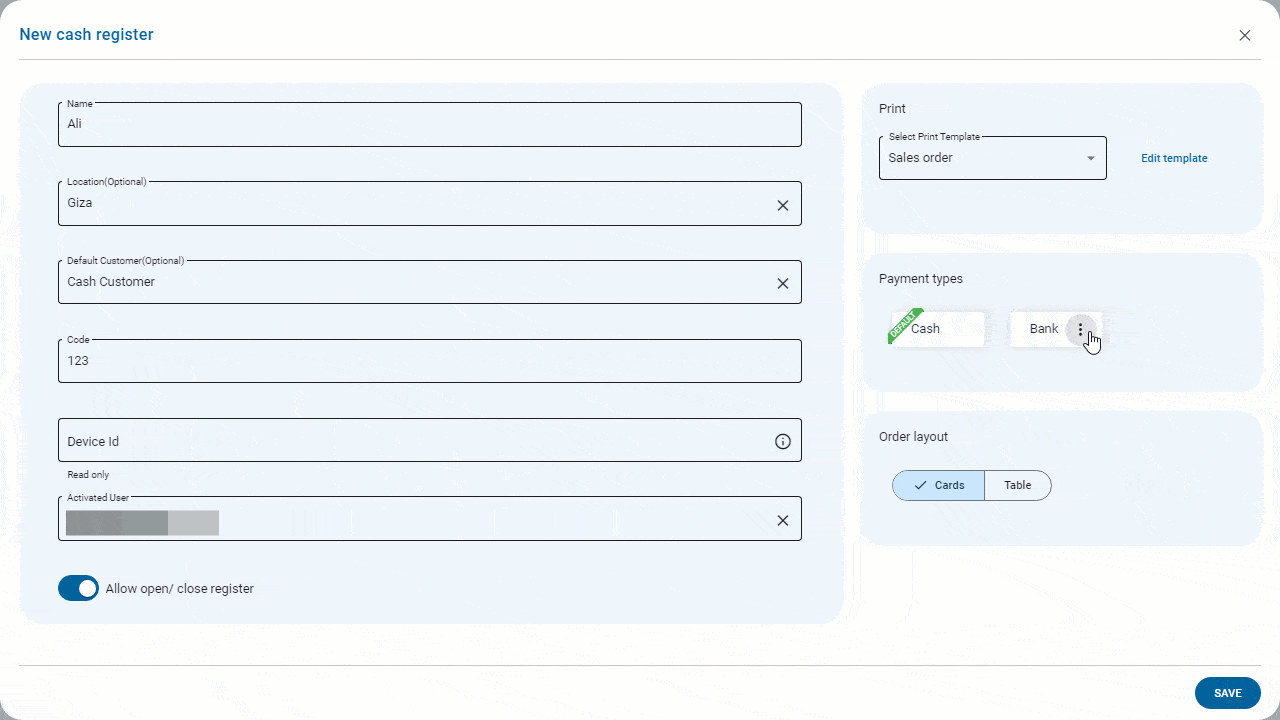 Adding product unit of Measure
If you offer the same item in both wholesale and retail and are having trouble calculating inventory quantities, this feature is the optimal solution.
We've added a feature at the point of sale that allows you to record multiple units of measure for the same item, with the ability to input data for each unit, such as price, barcode, SKU, and its ratio to the base unit.
This reduces the chances of errors in quantities.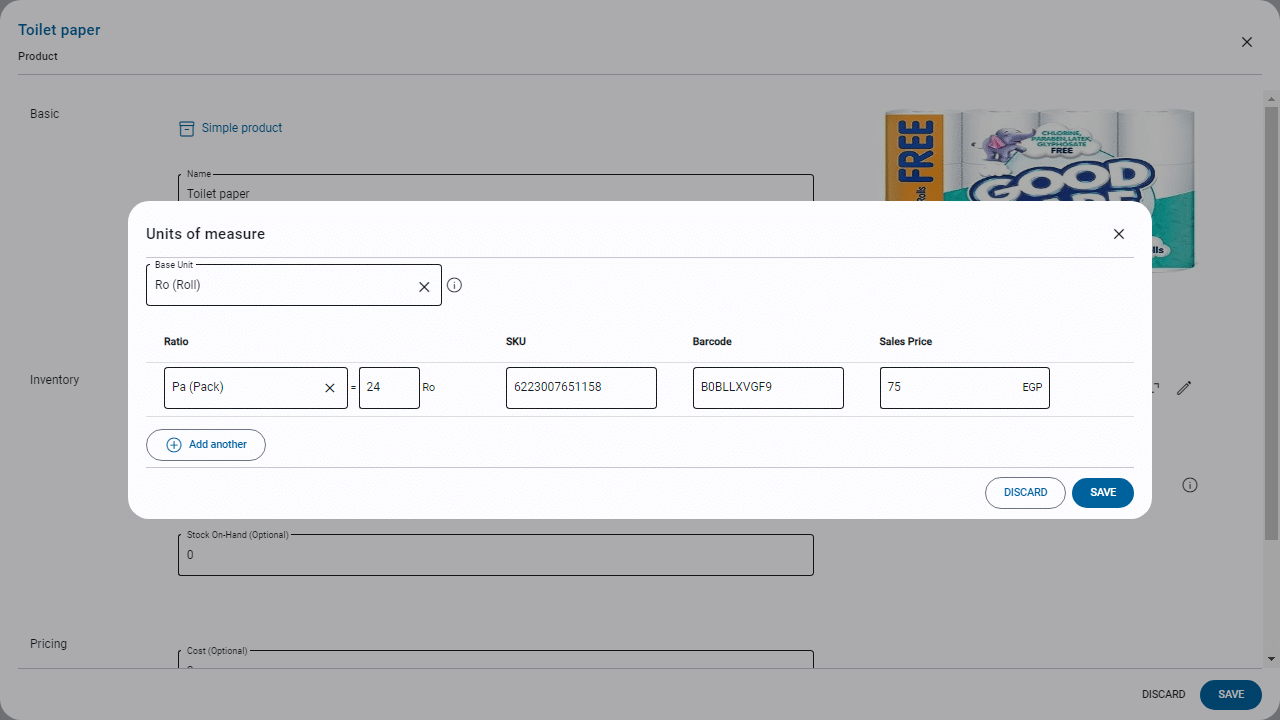 Searching by Barcode or SKU for the product units of measure
Because quick order fulfillment plays a crucial role in enhancing customer satisfaction, this month we've developed a feature that allows you to search for products using their barcode or SKU (Stock Keeping Unit) for product unit of measure.
This makes it easy to find items quickly.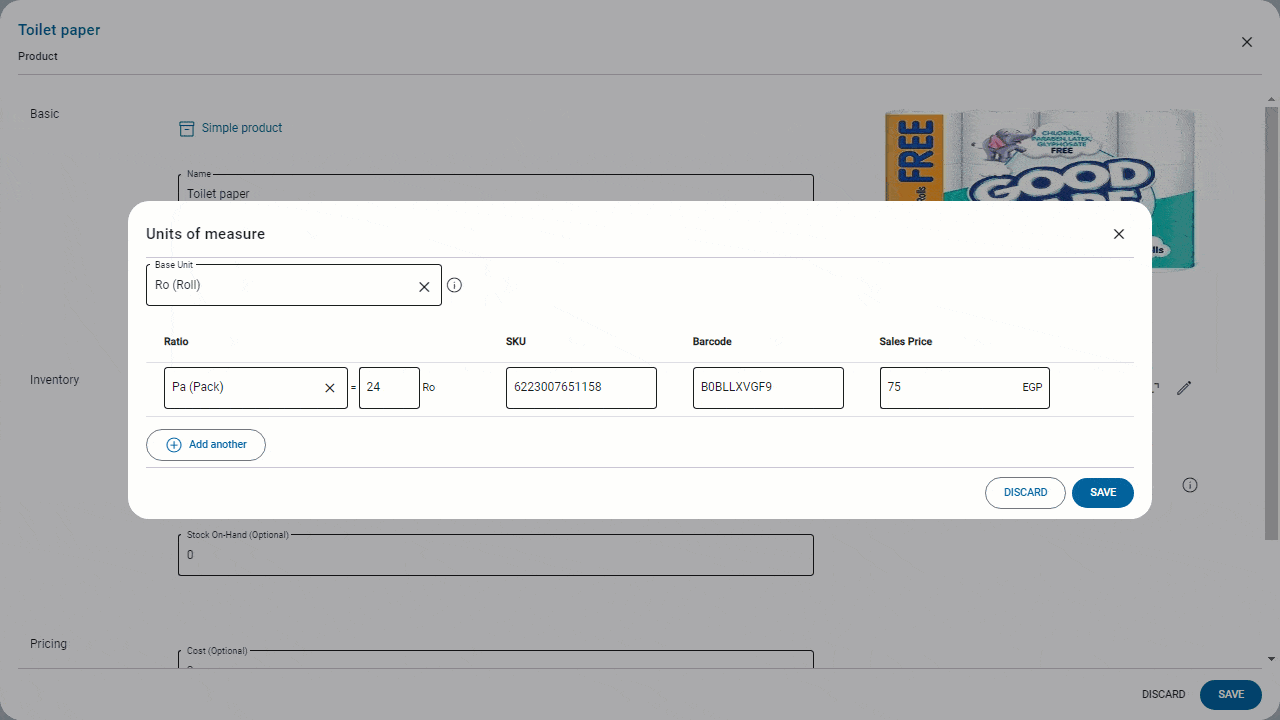 Displaying Point of Sale Data in Payment Entries
Through "Edara", you can add new details to payment records that include the name of the point of sale. This facilitates record review, enhances accuracy in dealing with accounts, and makes it easy to identify the responsible party in case of errors.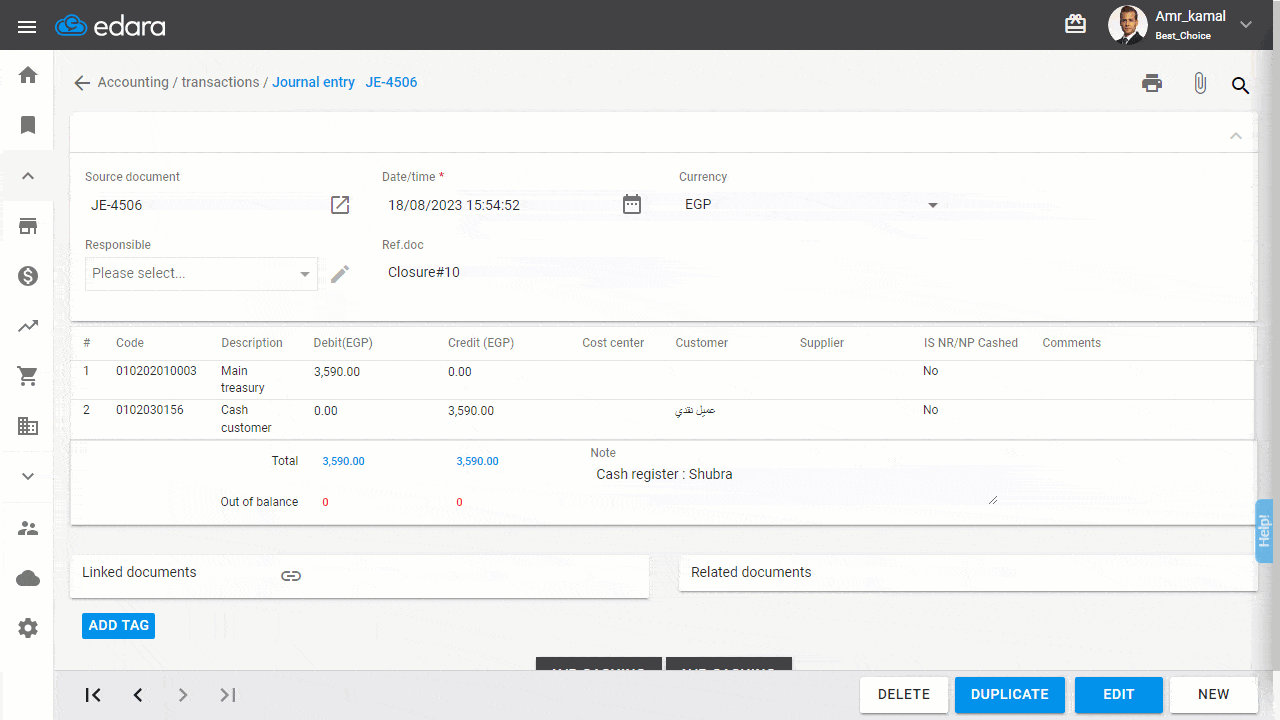 Setting a Default Account for Decimal Discrepancies on the Integration Page
Sometimes, the net amount may not match the actual net values due to decimal discrepancies in accounts.
To address this, we've developed a feature this month that allows you to set a default account for recording decimal differences, making it easy to reconcile when closing the register.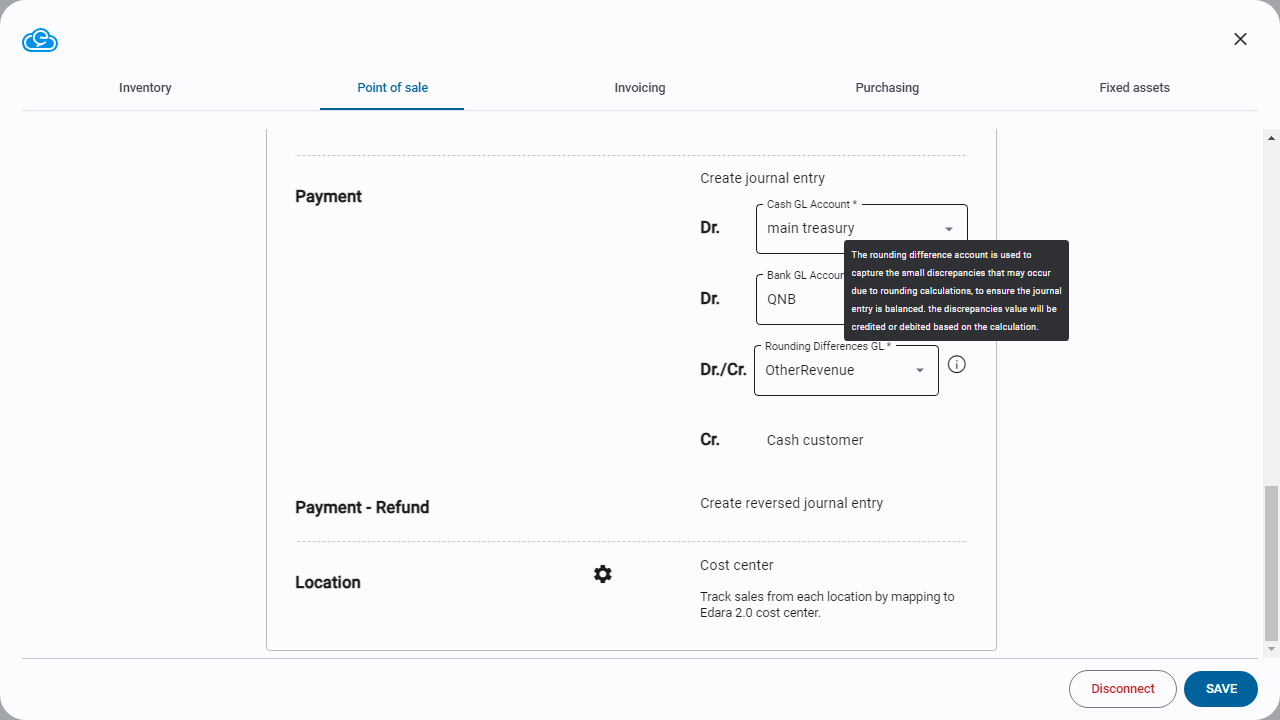 These are the August 2023 updates, and our updates continue to evolve.